One of my favorite things about living in the northwest is picking wild blackberries in mid-august. I have so much fun! My kids have a good time too. At least- I think they do. Blackberries grow wild here everywhere. EVERYWHERE. So what to do with all the blackberries we pick?
What to Do with Blackberries:
1) Eat them Plain. No Duh. :)
2) Freeze them. That's what I end up doing with most of my blackberries. After you wash them and let them air dry for a bit. Place them in a single layer on a pan (I use a tin pie plate) and place in your freezer for a couple hours. Once they are frozen all they way through, transfer them to a freezer safe bag and use when you need them. I think they will keep for about 6 months to a year.
3) Blackberry Jam. The one time I made blackberry jam was at a friends house and she has this nifty machine that de-seeds the berries. You can add back in a few seeds, but it is nice to remove most of the seeds.
4) Blackberry Syrup. Again we used the de-seeding machine for this one. We LOVED the blackberry syrup. So delicious on buttermilk pancakes! (I'm thinking, depending on the recipe used you could press the berries through a fine mesh sieve to remove the seeds like the blueberry sauce recipe found here) Use said syrup to drench your waffles & pancakes or drizzle over cheesecake!
5) Blackberry Cobbler/Crisp
(only subbing the egg of course)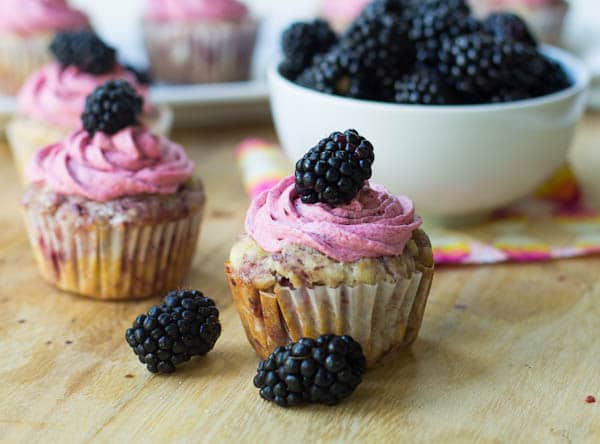 Or like these @ Sugar Loco (that's what I'm talking about!)
9) Add in Muffins like these @ Rasamalaysia
10) Add in Yogurt Parfaits

11) Add in Oatmeal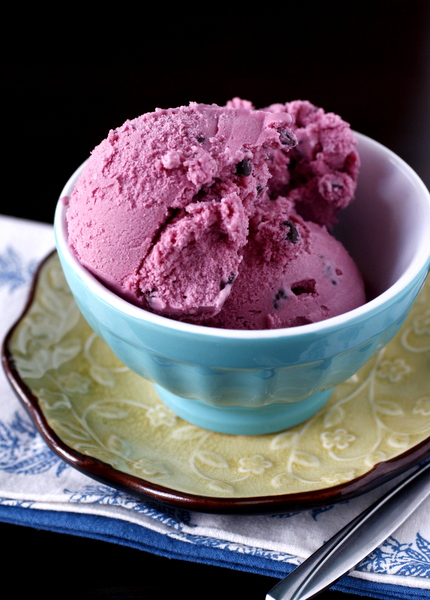 13) Blackberry Frozen Yogurt Pops Like these @ foodess
14) Mix with other fruit for a fruit salad or fruit salsa like @ Our Best Bites
15) Make a Spinach Salad With Blackberries

16)Make a Blackberry-balsamic vinaigrette to pour over salads or to dip oven baked chicken strips in. Very good! ~ similar to the one found here @ little B cooks (I'd omit the mustard)
17) Dried fruit leather using the instruction from Our Best Bites (though you'll want to remove some of the seeds)
18) Blackberry Pie Bars ~ thought these @ wit & vinegar looked Delicious!
What do YOU do with Blackberries?