Valentine's Day is just around the corner! This is the first year we get to experience Valentine's Day at school with my boy. Last year I had seen a few cute and clever ideas for non-food Valentines. I really liked this idea because A) it cuts down on the amount of candy and 2) it's allergy friendly! Candy is fun, yes, but Halloween, Christmas, Valentines Day, Easter... it just seems never ending! I've hit the jAcKpOT!! via pinterest and have found so many cute homemade Valentine ideas. Some of them involve candy, but there are several that don't. Some of my favorites: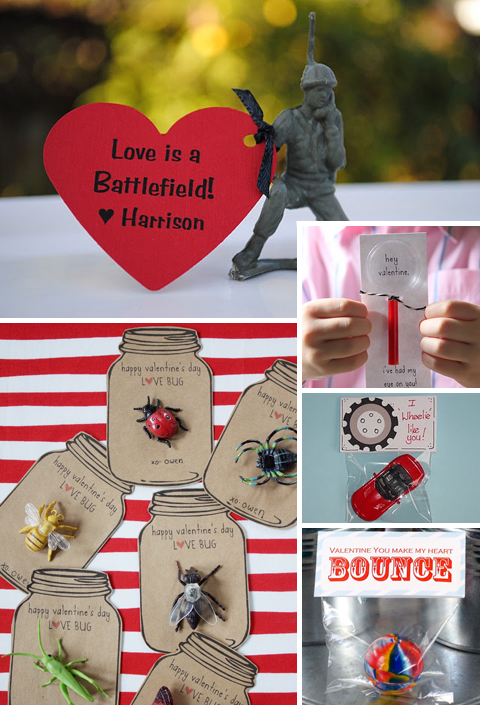 Last thing, the Nut-Free Mom has some helpful tips for Classroom Holiday Parties and Food Allergies found here.
We just finished up with my boy's valentines. I love how they turned out:
We went really simple and just did construction paper. If I knew the cuteness of patterned paper would be appreciated by 5 year olds, I'd have gone that route. I love how the pencil is like a arrow through the heart. Cute. We had two sayings : "Valentine, You are Just "Write!" and "Valentine, You are "Write" On!" Another one I'd thought of was "You are just "write" for me, Valentine", anything that plays on the word "right/write".
Happy Valentine's Day!